How to install Quick Coupling
Quick Coupling is a new type of hydraulic and pneumatic pipeline accessory with oil resistance, corrosion resistance and high pressure resistance. The utility model has the advantages of reasonable structure, good sealing, convenient installation, improved disassembly efficiency, time-saving and labor-saving, and reduces the working intensity.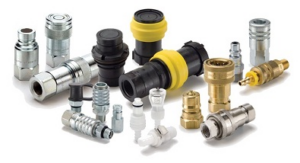 The quick connector is more convenient and faster than the traditional ordinary connector in the use process, which improves the flexibility, practicability, safety, easy maintenance and use of the connector to a certain extent. Ordinary joints are difficult to separate with one hand, and even some joints need tools.
The quick connector is divided into male and female heads, including 8 types: type A, type B, type C, type D, type F, type DC and type DP. Type A, type E, type F and type DP belong to male heads, and type B, type C, type D and type DC belong to female heads. Generally, it is used together with male and female.
The specifications, models and standards of quick connectors are very high, and the connectors of the same model must be used in the process of use. Therefore, the manufacturer's production process is extremely harsh. The reporter also interviewed and reported an article. Wenzhou Oudeli valve has always adhered to the business policy of product first and quality first, and has become the mainstay of the industry.
Quick Coupling Installation
Before installation
1.Quick connectors can only be installed by qualified technicians with sufficient qualification.
2.Check whether the product meets the requirements and is damaged during transportation.
3. Ensure that the quick connector is suitable for the pressure, threaded interface, flow characteristics, etc. required for the installation of the system, and is compatible with the medium used.
4.Please clean hoses and pipes with medium before installation.
5. Please verify that the operating temperature is within the allowable range of the quick connector and its seals.
6.Please verify that the maximum working pressure of the product is greater than or equal to the peak pressure of the application system.
7.Please check whether the test pulse pressure of the product matches the applied pulse pressure.
During installation
1.Do not butt or disconnect the quick connector when there is dynamic pressure in the system.
2.Please ensure that the power pump is not working.
3.Rubber hose can better withstand system vibration and mechanical stress. Avoid accidental disconnection or damage caused by vibration of hydraulic circuit.
4.Please use correct tools during installation and removal.
5.The installation hose must be easy to connect / disconnect the quick connector and align the position of the quick connector.
6.Please ensure that the work is always within the allowable pressure and temperature range.
7.Before the quick connector is connected, the use of grease lubrication can be more conducive to the smooth operation of male and female heads
8.Always connect the threaded quick coupling above the stop mark.
Pneumatic fitting types