Functions and advantages of pneumatic quick couplings
Both pneumatic quick connector and manual quick connector are joint tools used for sealing connection. The difference is that they are driven by air pressure or manually. In different application projects, the functions and advantages of pneumatic quick couplings are different. Let's take two cases together
1. Pneumatic quick connector is used for air tightness test of stainless steel pipe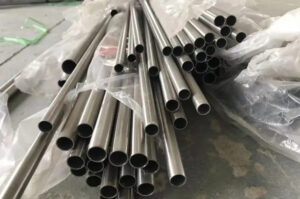 Stainless steel pipes have smooth surface, high hardness, high temperature and high pressure resistance, and are often used as materials for precision parts of equipment. The stainless steel pipe shall be subject to qualification inspection, including air tightness test. According to the feedback of the test engineer, the other end of the stainless steel pipe as shown in the figure above has been welded and blocked. It is necessary to pressurize from the other end to test the tightness of the welded part. At this time, the G10 series quick connector can be used to adopt the external sealing connection, which can better ensure the inflation speed.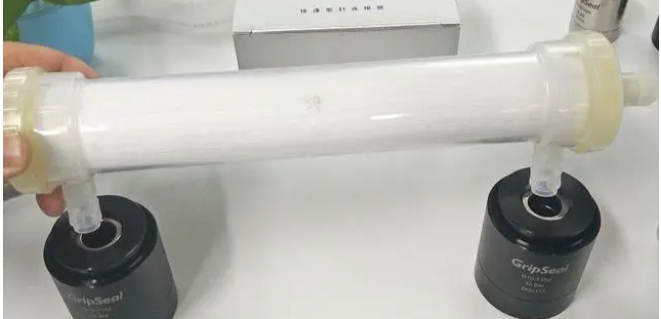 Connect and install the corresponding air pipe of the connector as shown in the figure above. If it is used for automatic or semi-automatic operation, it is also necessary to connect the fixing hole with the corresponding cylinder clamp. Here, the pneumatic quick connector is used to seal and connect the pipe fittings, assist the test, improve the test efficiency and improve the test stability. Its advantages are that the pneumatic operation is more convenient, the sealing ring will not cause scratches when it holds the pipe wall, and the sealing stability test results are more accurate.
2. Pneumatic joint used for sealing test of plastic pipe fittings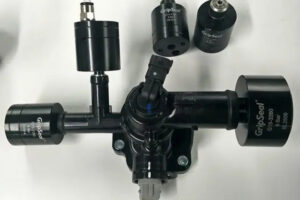 In practical applications, one end of the plastic pipe fittings is connected to the equipment. There are other ways to pressurize the equipment. The pneumatic quick connector here is used to plug the pipe orifice. Plastic pipe fittings are generally not hard, easy to damage, and easy to cause scratches. As it is mass production and testing, it is necessary to use pneumatic connectors to integrate automatic operation. Its advantage is that it is friendly to the pipe wall of the test piece and will not cause scratches. It can be applied to a variety of pipe materials and properties, and some hoses can also be used; It is easy to integrate automatic operation and improve efficiency.
Pneumatic quick connectors are mostly used for industrial production detection, and are used to plug the nozzle of connecting equipment to cooperate with leak detection equipment. Complete the test efficiently and stably to improve the production level.